Qualities and cetifications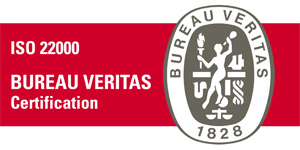 At Sabra olive oil, we make sure our products meet international standards of quality and sanitary safety.
Our production site is certified ISO 22000 by the International Bureau Veritas.
ISO 22000 is a foodstuffs safety management systems that helps eliminate risks concerning food safety throughout the entire chain: from production to consumption, ie from the olive tree to the table.
Risks are identified and adequately controlled at every stage of the production line leading to a quality assessment that goes from being retroactive to being preventative.
The oil is called "organic" once it is consistent with specific rules for organic farming as provided in the regulations recognized by the international community.